What People are Saying...
"I've done traditional quilting for years. Collage quilting opened my eyes to a whole new world of creativity. I'm still new to it, only completely finished 2 but I see much more in my future. I love watching you on the videos Emily. You make it so much less inhibiting."
-Valerie
"I love the unlimited potential for creation, the way a simple pattern evolves into a piece of individual art. I am always amazed at where my fabric choices take me in expressing my vision for a piece. I deeply appreciate the continual training and interests you have in your "students" and always providing advice and new projects to keep us inspired. I continue to learn and enjoy the journey with you!"
-Viv
"You started me on my journey of collage creativity. Your inspiration and talent, not to mention your fabulous patterns (I own most of them) have made me feel like an artist! I get so many compliments from people who see my work. Thank you!"
-Abby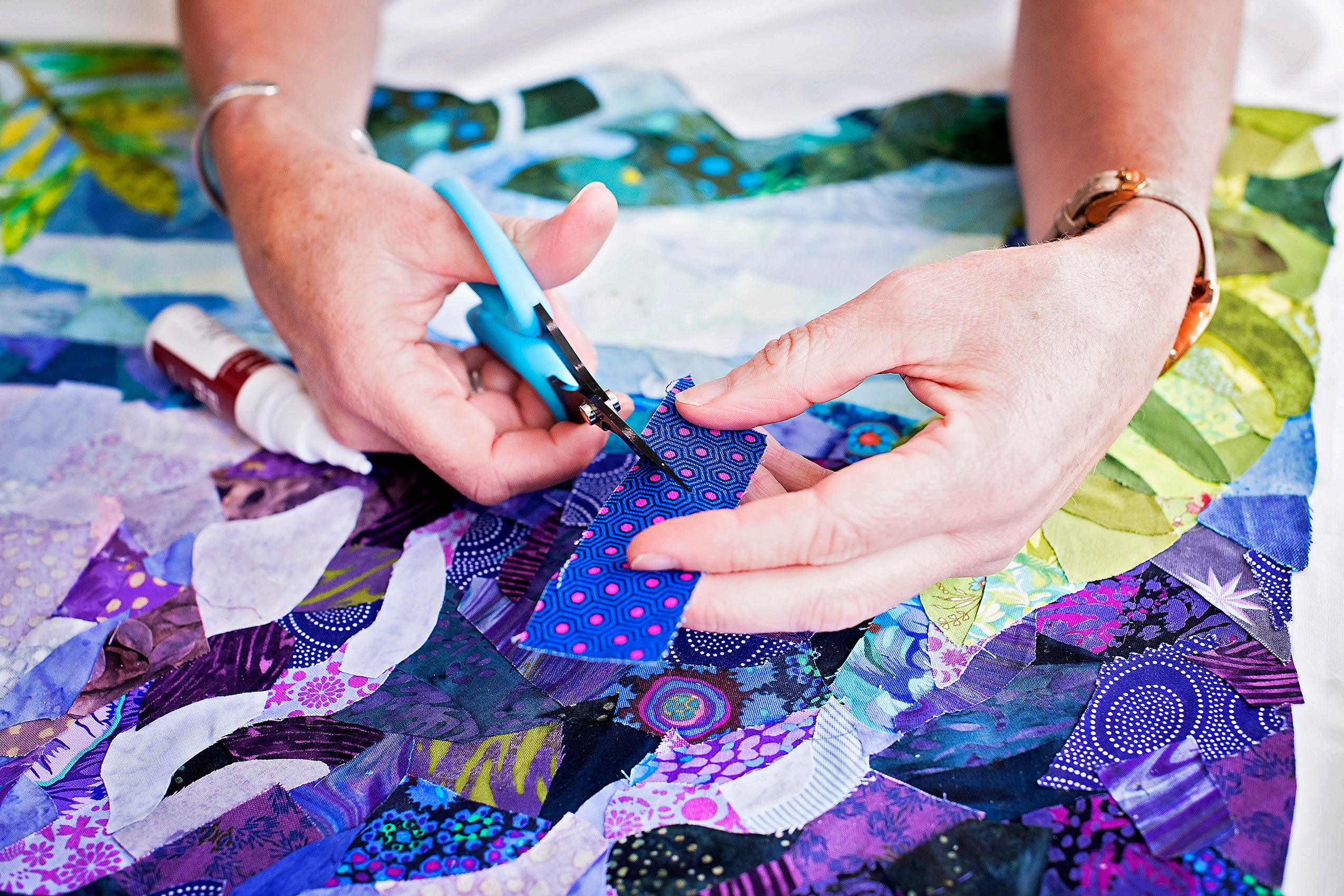 Video Courses to Learn the Essentials